About Mark Tomaszewski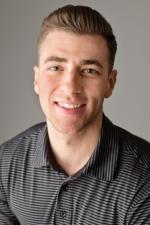 Mark Tomaszewski
Contact Information
Mobile: 602.499.4086
Fax: 480.378.6505
NMLS #: 1379363

Office Address
3303 S Lindsay Rd, Bldg 2, Suite 104
Gilbert, AZ 85297
A graduate of the University of Arizona, Mark Tomaszewski began his career in the mortgage industry in 2013. His passion for helping other's achieve their goals is the driving factor behind what he does. In his spare time, Mark enjoys working out, hiking, spending time with his family, and coaching youth sports teams.
Growing up playing team sports, Mark understands the importance of being in a team environment, and that's what brought him to the Peoples Mortgage.
Since joining the mortgage industry, Mark has helped hundreds of families achieve The American Dream of Homeownership all over the country. Customer service is always on the forefront of his mind, and he prides himself on always putting the needs of his clients and partners before his own. Mark does not focus on how much volume he produces, but how many families he helps.